App Connect Medium Editor Support
Trendiest next generation content editor
Be ready to enter the world of What You See Is What You Get (WYSIWYG) text editing recent trends! Styling and formatting are always important for your website, but it is really hard to find and implement a simple, easy-to-use and powerful editor. Times are changing with our Medium Editor!
Turn every field – from a message on your contact form to a whole article on the back-end, into a professional styled text paragraphs, containing hyperlinks, quote blocks, headings or just highlighted words.
You can use the extension to convert any textarea to visual HTML inline editor area or make your pages editable with Medium Editor regions, and save them on the fly with App Connect AJAX-driven technology.
Highlights
Simple and Powerful Functions

New wave web WYSIWYG text editor with simple formatting functions like bold, italic, underline, titles, quote, etc.

Light, no Requirements

There are no requirements to use Medium Editor in every text field — no JS frameworks, only DMXzone App Connect.

26 Formatting Options, 7 Themes

You can add up to 26 formatting options to the tool.

Focused on User Experience

The trendiest solution for improving UX performance in text editing — inline or media region.

Trendy Technology

Used by many popular websites and on its way to replace the traditional HTML WYSIWYG editor.

Server Connect Compatible

Easy connection with DMXzone Server Connect.
Features
Simple and User-Friendly Textarea Editing
When you click on a single word, select a couple of words or bigger paragraphs, the magic is happening. The toolbar is active and ready to go! Select an option: bold, italic, even quote block or hyperlink. Let your users send you stylish and formatted messages!
Medium Editor Regions
You can edit content directly in the page, without using admin panels or remote updating. So your dynamic App Connect pages are not only rendered with dynamic data, but users can edit it fully inline using the intuitive and simple interface of Medium Editor.
Many Options for Full Customization
You can add up to 26 formatting options — bold, italic, underline, strike through, anchor, quote, heading 1 to 6, sub script, super script, pre, indent, image, ordered or unordered list, justify left, center, right or remove formatting.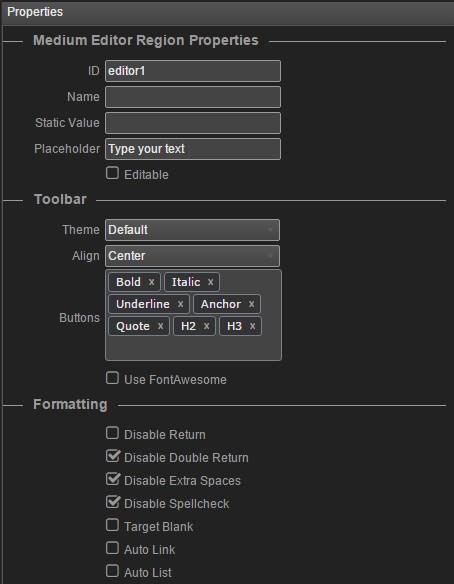 Select the Perfect Theme
You can choose from 7 theme options — Default plus Mani, Roman, Flat, Bootstrap, Tim or Beagle.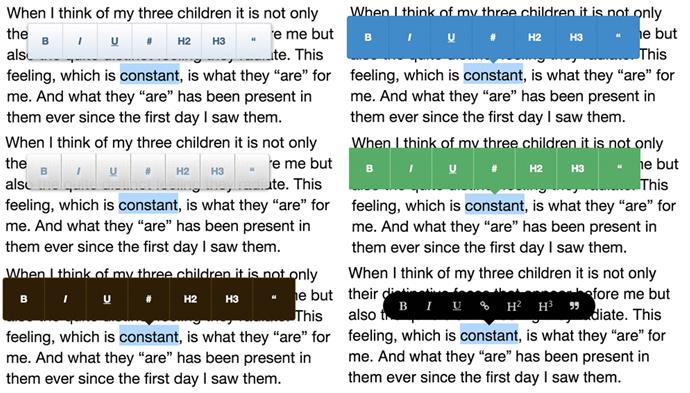 Server Connect Fully Compatible
After making your pages editable with Medium Editor Regions, save them on the fly with App Connect AJAX-driven technology, using Server Connect.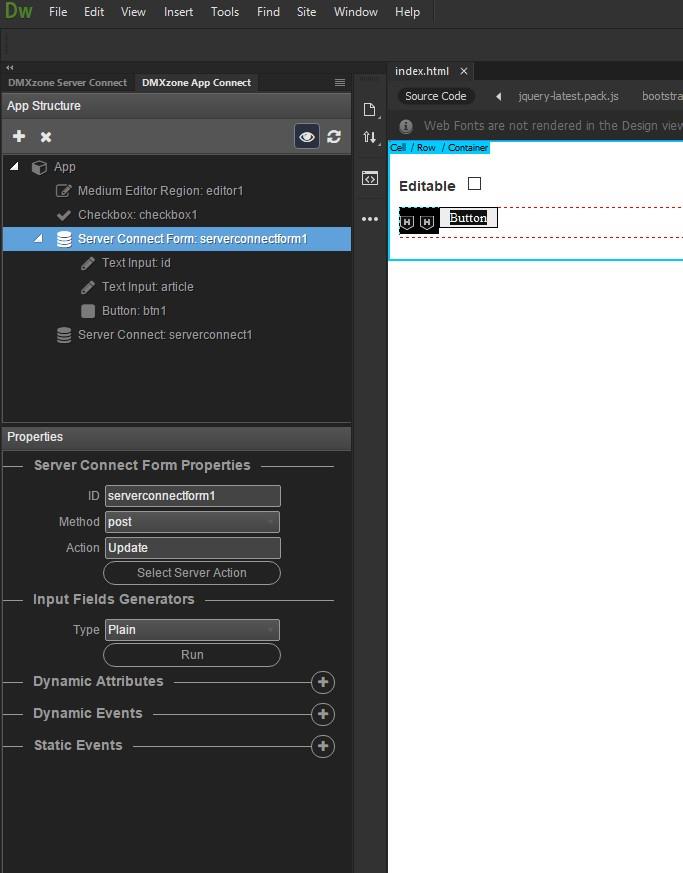 Showcases
History
Version 1.0.1
Improved Medium Editor CSS styling
Version 1.0.0
George Petrov is a renowned software writer and developer whose extensive skills brought numerous extensions, articles and knowledge to the DMXzone- the online community for professional Adobe Dreamweaver users. His expertise in countless languages and technologies gives inspiration and teach valuable lessons on his website – DMXzone.com which is most popular for its over high-quality Dreamweaver extensions and templates.
Reviews
Fantastic!
So easy to use and set up. Looks great on a page. So much better than HTML Text Editor. Worth every penny.
You must me logged in to write a review.