App Connect Slideshow 2D Transitions Support
Add cool 2D transitions to your slides
With this add-on you will receive a bunch of fascinating transitions to improve your slideshows in a UX-performed way. All the transitions are fully customizable: choose direction, duration, methods, bars on your own! Of course, looking great on any device and very simple to use.
Give more UX power to your images!

Highlights
Awesome 2D Animated Transitions

Choose from 8 of the most popular and great looking transitions.

Perfect on Mobile

Fully responsive and same outlook on every mobile device or desktop.

Many Transition Settings

Customize direction, duration, methods or bars when available.

CSS Based, Hardware-Accelerated Transitions

Accesing the device's graphical processing unit for much better performance.

UX Optimized

Why adding transitions? It's the best way to impress your users.

Simple To Create

It's all done, fully visual, no coding required. All you need is App Connect and App Connect Slideshow.
Features
Most Popular 2D Transitions Available
You can choose from 8 transition types in order to fit perfectly with your website. Keep the swiping experience, navigation arrows and the bullets paging.
Highly Customizable
Define every option of the transition: direction, duration, bars, scale, cols, rows, delay, scale, etc.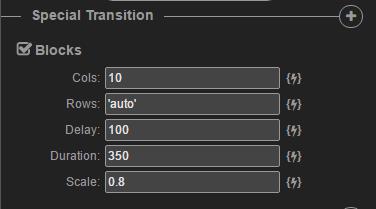 Fully DMXzone App Connect Integrated
All transitions are available within the App Connect panel.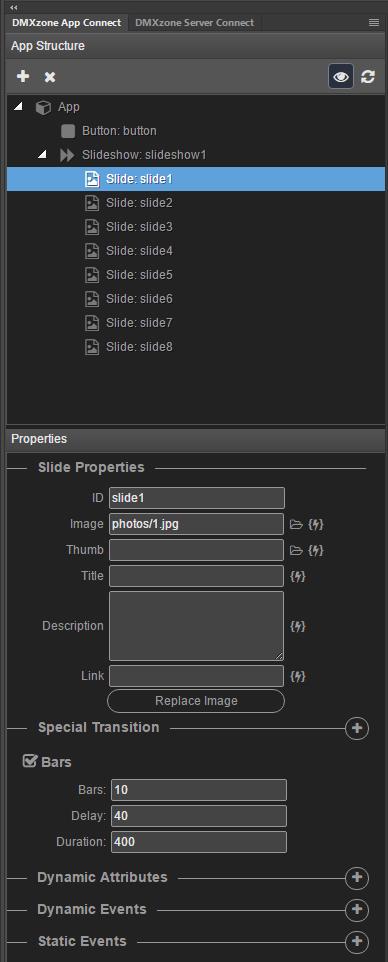 Native Layout on Any Device
Use 2D Transitions on every single device with great user experience and same functionalities, just with App Connect Slideshow.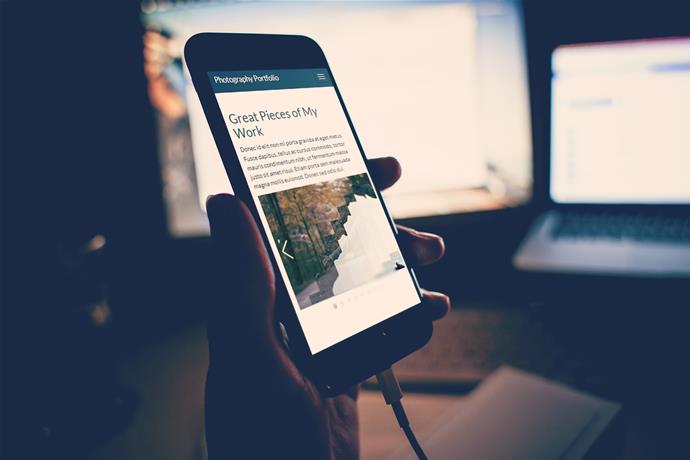 Showcases
History
Version 1.0.1
Improved collapsing of the transition options
Version 1.0.0
George Petrov is a renowned software writer and developer whose extensive skills brought numerous extensions, articles and knowledge to the DMXzone- the online community for professional Adobe Dreamweaver users. His expertise in countless languages and technologies gives inspiration and teach valuable lessons on his website – DMXzone.com which is most popular for its over high-quality Dreamweaver extensions and templates.
Reviews
Be the first to write a review
You must me logged in to write a review.