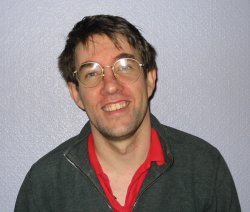 Following a degree in Chemistry and a doctorate in Scanning Tunneling Microscopy, Ian spent several years wrestling with acronyms in industrial R&D (SEM with a side order of EDS, AFM and TEM augmented with a topping of XPS and SIMS and yet more SEM and TEM).

Feeling that he needed a career with more terminology but less high voltages, Ian became a technical/commissioning editor with Wrox Press working on books as diverse as Beg VB Application Development and Professional Java Security. After Wrox's dissolution and a few short term assignments Ian became content manager at DMXzone.

Ian is a refugee from the industrial Black Country having slipped across the border to live in Birmingham. In his spare time he helps out with the website of a local history society, tries to makes sure he does what his wife Kate says, and worries that the little 'un Noah is already more grown up than he is.