Add a vertical nav bar
We created our page layout using DMXzone Bootstrap 3 and want to add a vertical nav inside the left sidebar of the content section. Click inside the container (1) and click add nav button (2).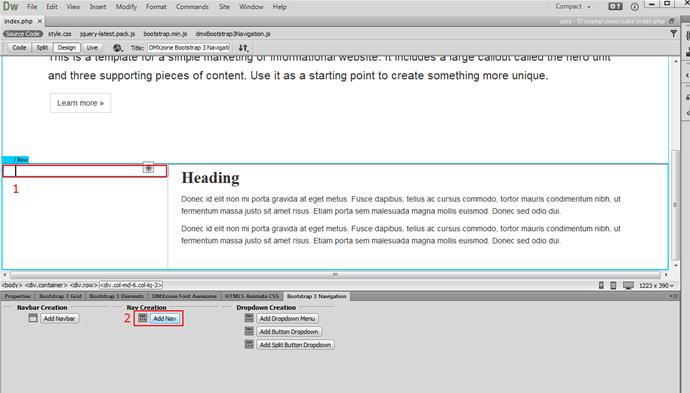 Choose style
For our tutorial we choose pills style (1) for our nav and check the stacked check box (2).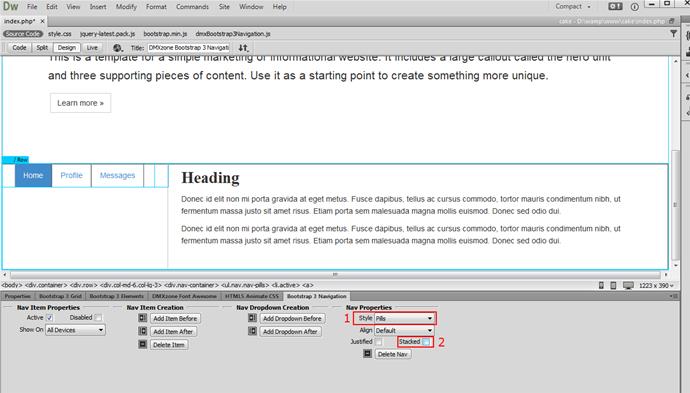 Preview the results
Now you can customize the nav Items titles and links as we showed you in our previous tutorials. Save your work and preview the results when you are done.