How to insert different options and prices for your products
We have a page, where we sell a nice picture. We'd like to provide our users with different frame options for this picture. Each of the frame options will have a different price. In order to do that, open the insert menu (1), go to form (2) and choose select (3).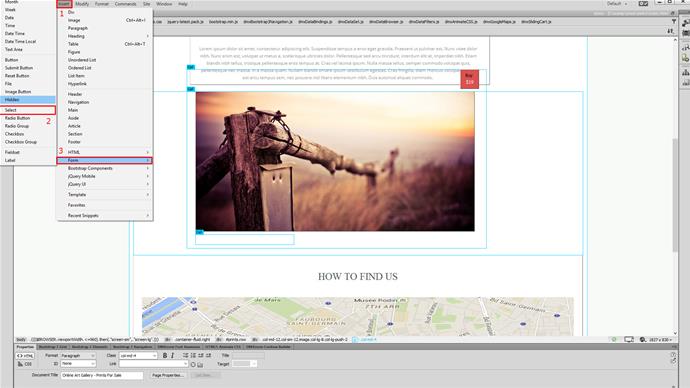 Menu set up
Now, let's set up our menu. Click on it (1) and change the default name to frame type (2).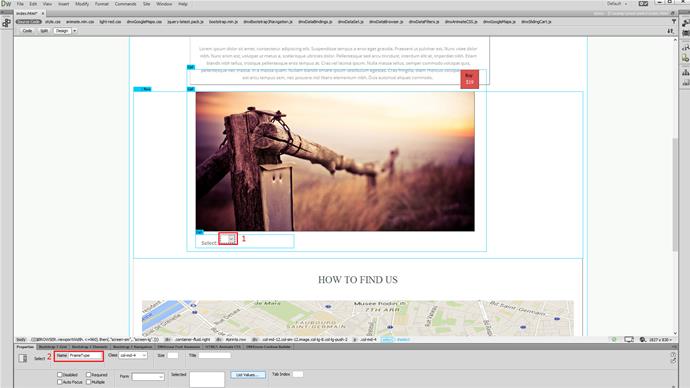 Add values
We add 3 values from the plus button (1) - no frame, normal frame and luxury frame (2). The label and value for each of the items should be the same. When you're done, click OK.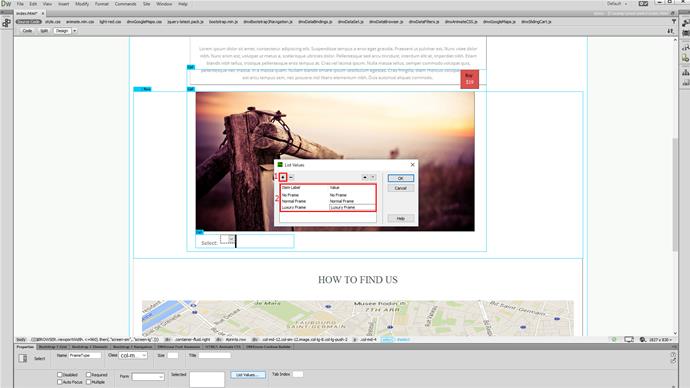 Shopping cart options
Click on the buy button (1) and from the behaviors panel (2) open the shopping cart options, for this item (3).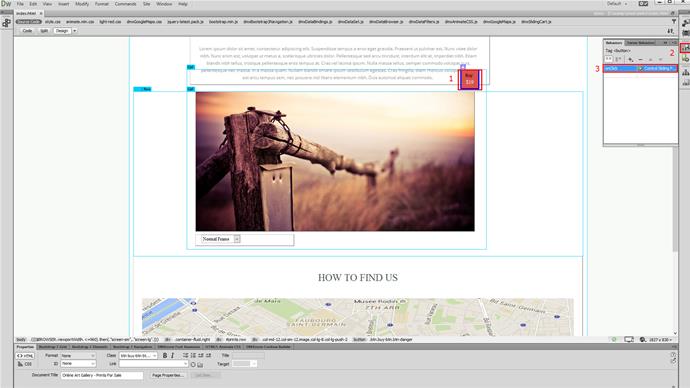 Further customization
We've already entered the product price, number, etc. So, let's add our frame types now. Check the option 1 checkbox (1). Add a label for this option that will appear in the shopping cart (2). Open the value menu and choose the select list - FrameTypes that we added on our page (3).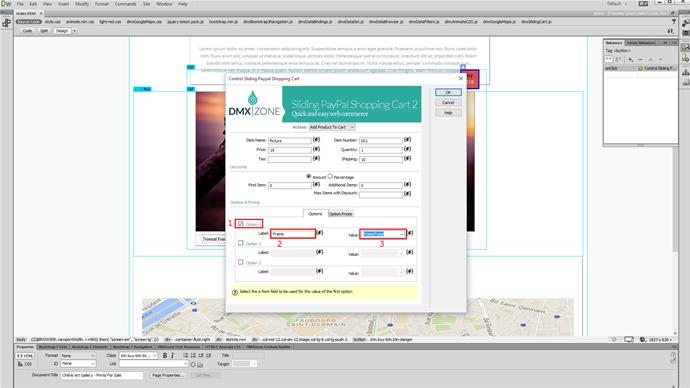 Add button and value
From the option price tab (1), click add new button (2) and enter the values from the select menu. The first one is no frame (3). The price for this option will be 0 - as no frame will be added (4).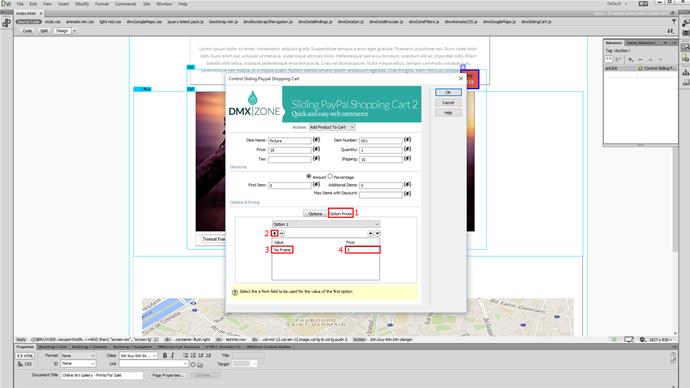 Finishing up
At the end, your option prices should look like this. Click OK when you're done.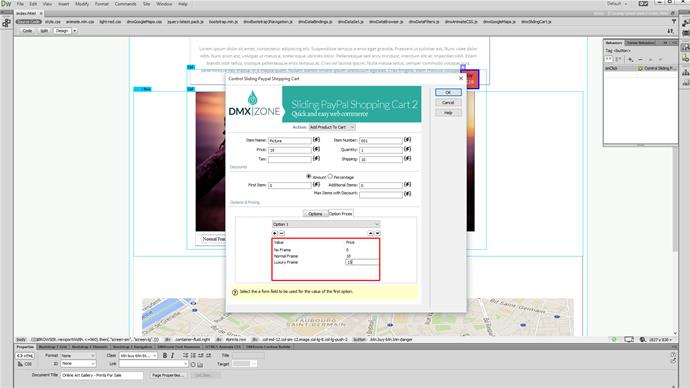 Preview the results
Now, let's preview the result.