How to add a discount to your products
We already setup a page, where we sell several products. Now, we'd like to add discount to one of them. Select the product buy button (1). Open the behaviors panel (2) and double click the control shopping cart behavior (3).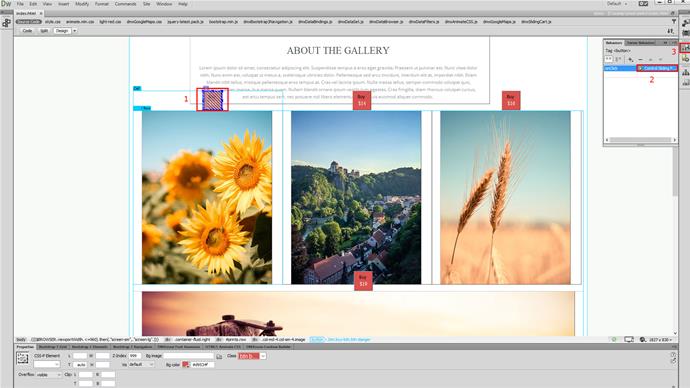 Multiple discounts
The Sliding PayPal shopping cart 2 options for the selected product appear. We will use the amount discount option (1). Add $2 discount for the first purchased item (2) and $1 discount for the additional items (3), added in the shopping cart. We limit the max items with a discount to 5 (4). Click OK when you're done.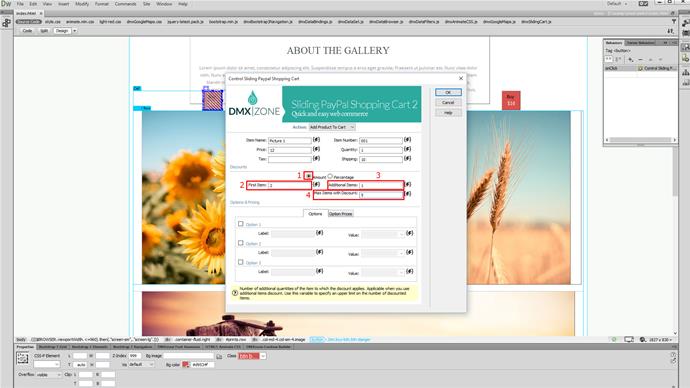 Preview the results
Now, let's preview the results.