Add the slider
First, click on your page (1), where you want to insert the slider, and from the insert panel (2), select DMXzone Slider 2 (3).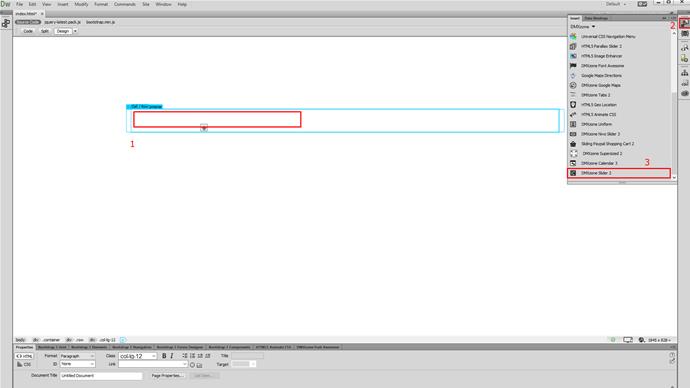 Add an ID and initial value
You can change the default ID of the slider (1) and make sure to set an initial value (2). You can also customize the length of the slider but in our tutorial we leave it to its default - 100% (3)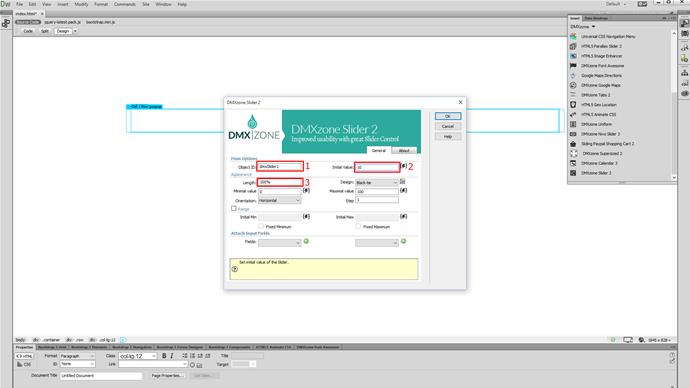 Minimal, maximal values and orientation
Set the minimal and maximal values, that can be selected (1). Select whether your slider should be horizontal or vertical. We select horizontal (2).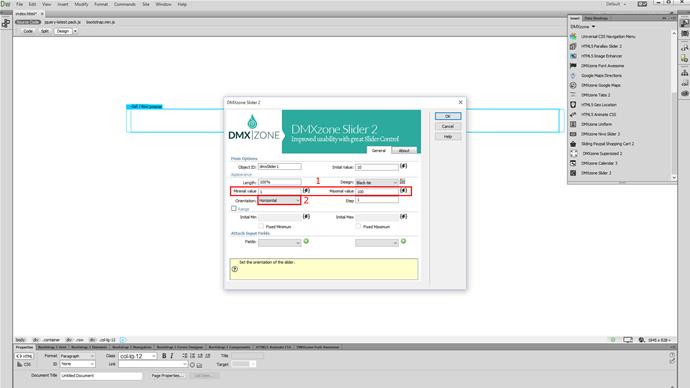 Choose a design
From the style picker, we choose one of the 24 predefined designs (1). When you're done, click OK (2).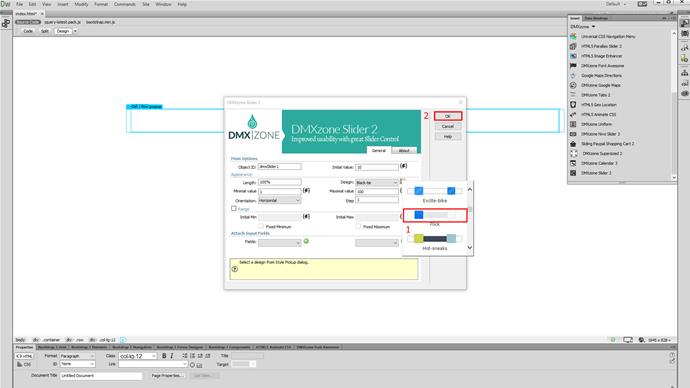 Save and preview
You can see the slider fills 100% of the container width. You can drag the slider handle in order to set different values.