We will show you how to create vertical tables and when to use them. Vertical tables are used inside detail regions, in order to display detailed information, about a specific record selected in the repeat region. We already added a repeat region and a detail region, on our page. If you are not familiar with repeat and detail regions please check the tutorial, called Working with Detail Regions (1). After you add the repeat and detail regions click inside the detail region. Then, click the bootstrap 3 dynamic table generator icon (2).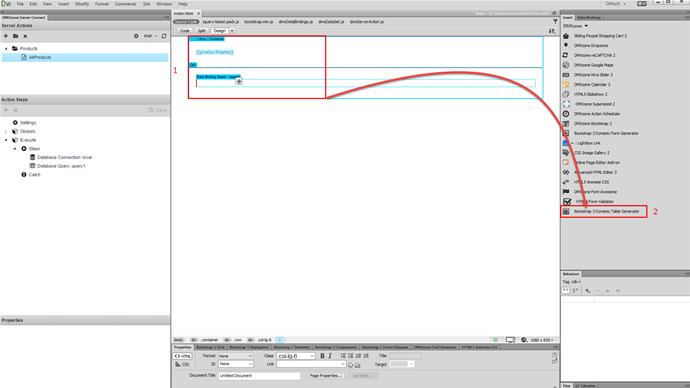 And select your data source.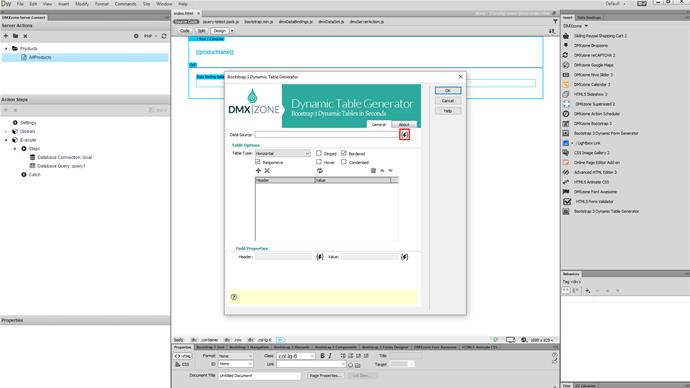 Expand your server action executor (1). And under data, select your database query. then, click the OK button (2).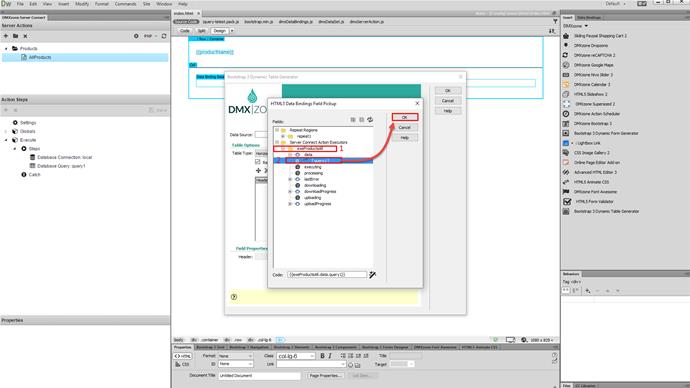 Open the table type menu (1). And select vertical (2). Then, setup the table appearance options (3).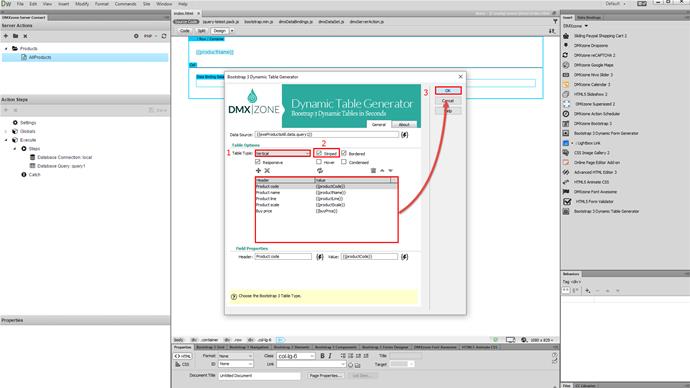 And let's preview the results! You can see our vertical table displaying the detailed information for the selected record. That's how easy it is to create vertical tables using bootstrap 3 dynamic table generator.