We created a dynamic table, on our page. We want to show the number of records in it. Click anywhere on your page, where you want to show this (1) and click insert binding (2).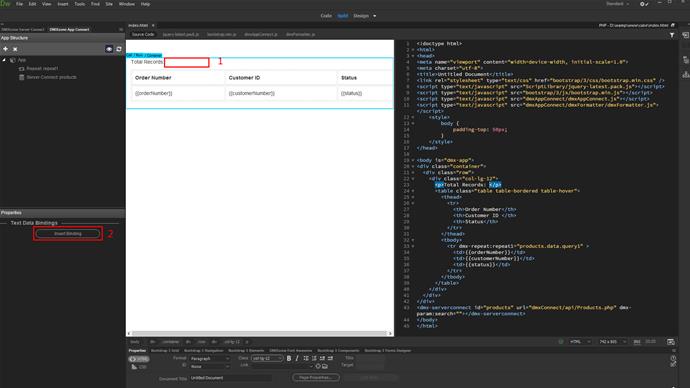 Under the server connect component, data, select your query (1) and click the formatter button (2).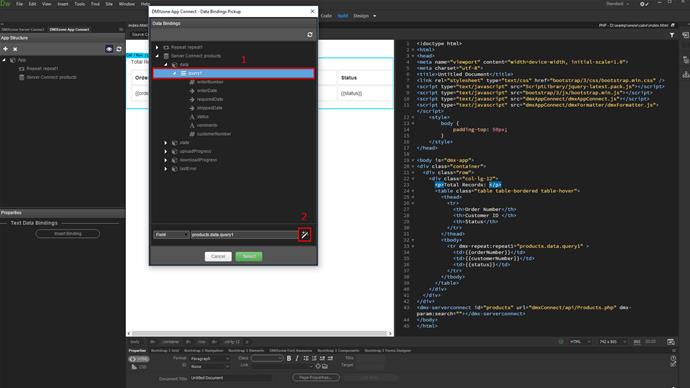 Right-click the selected expression (1) and under collection, select count (2). When you're done, click select (3).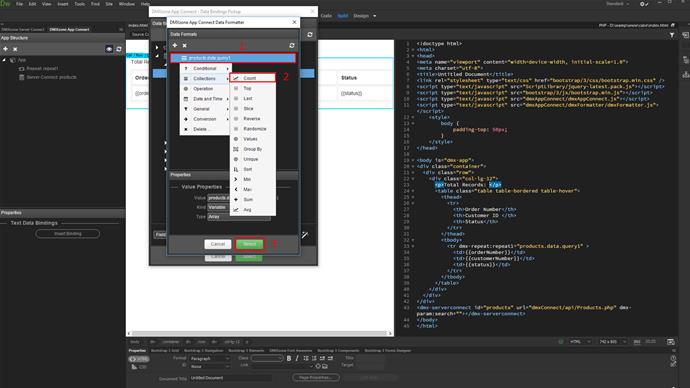 Click select.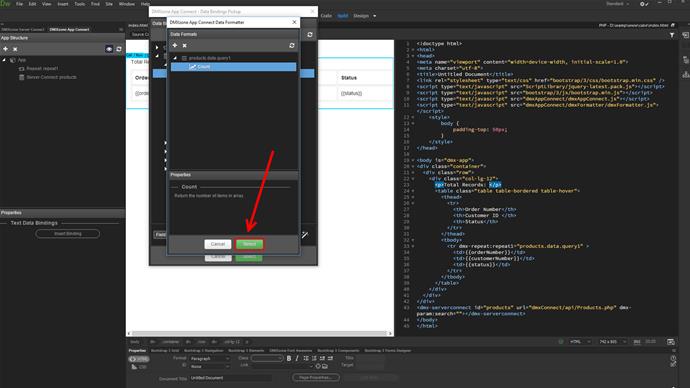 And click select to insert the formatted value.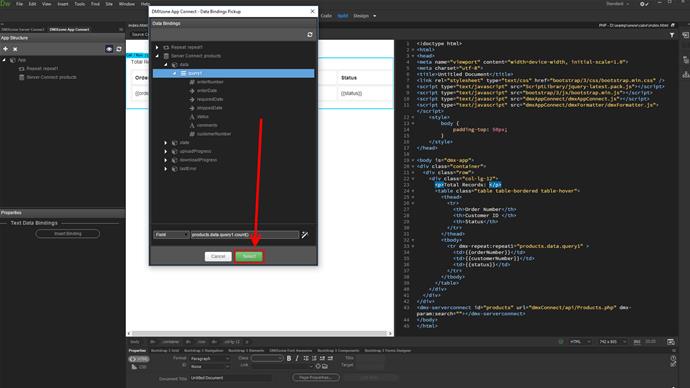 Once the page loads, you can see the total number of records, returned by the query.