We have a dynamic table on our page, which lists our products as well as every product's quantity. We'd like to display the total products quantity. Click on your page, where you'd like to show the total (1) and click insert binding (2).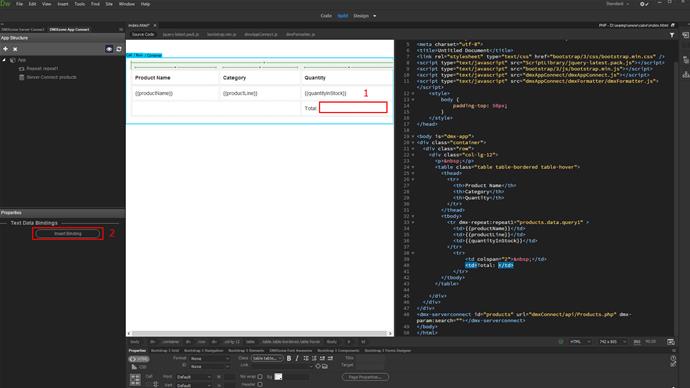 Under server connect component, data, select your query (1) and click the formatter button (2).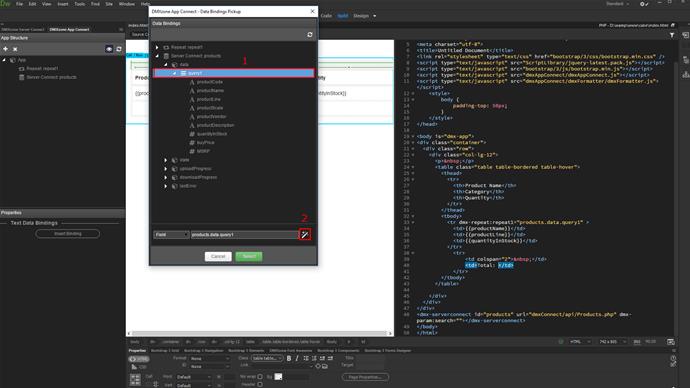 Right-click the selected expression (1) and under collection, select sum. When you're done, click select (3).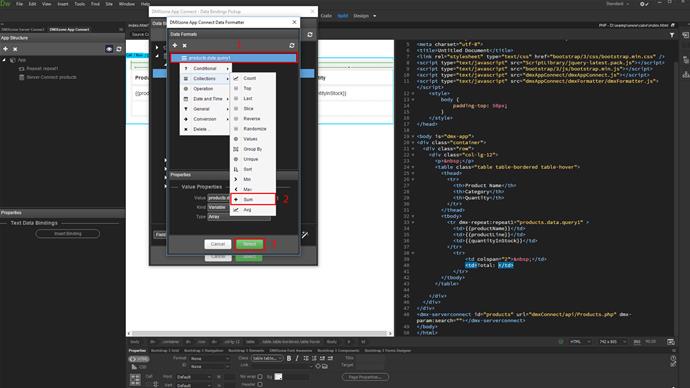 Click property (1) and and click the dynamic data button in order to select the column which values you want to sum (2).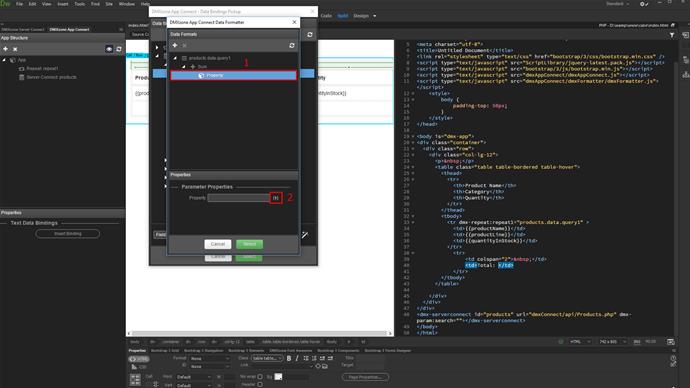 Select the products in stock column (1) and click select (2).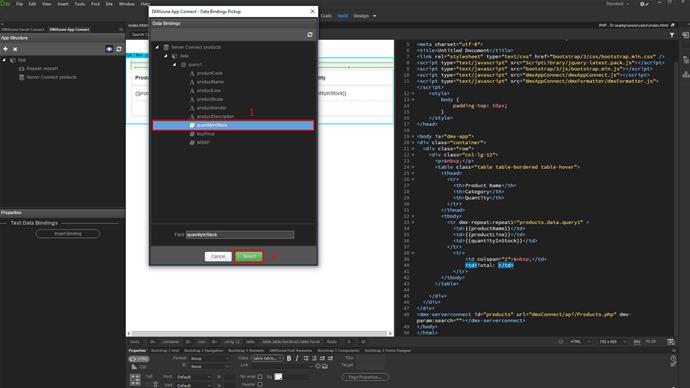 Click select.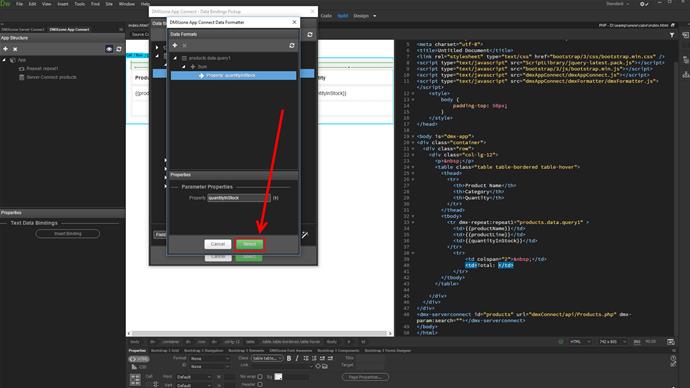 Again, click select to insert the formatter value on your page.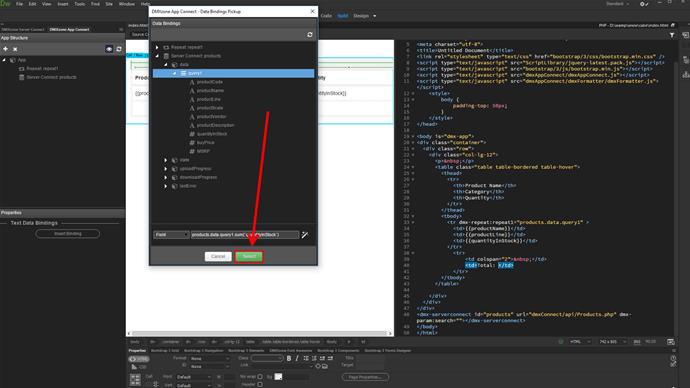 Once the page loads, you can see the total quantity value, displayed on your page.