We added a dummy link on our page which we are going to use to open a lightbox and play a video inside it (1). Let's setup lightbox options first. Click add new component (2) and under animation (3), select lightbox options (4).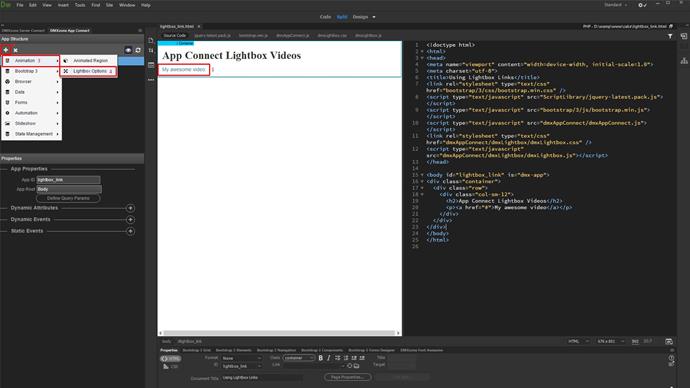 Setup the full screen and scroll bars options (1). Then, select whether to auto play videos when the lightbox opens and also select whether to loop the video when it ends (2). Setup the buttons, animation and preloader options (3).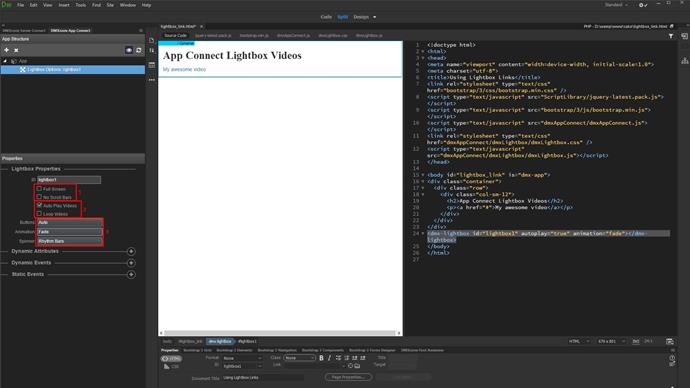 Select your dummy link (1). And, link to your mp4 file (2-4).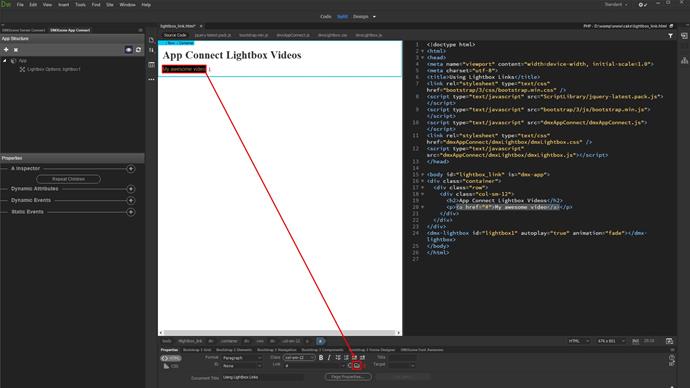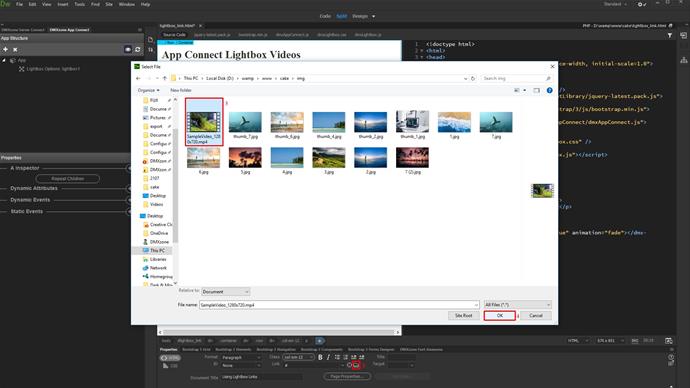 While the link is still selected, add a new dynamic attribute (1). Under display (2), select open in lightbox (3).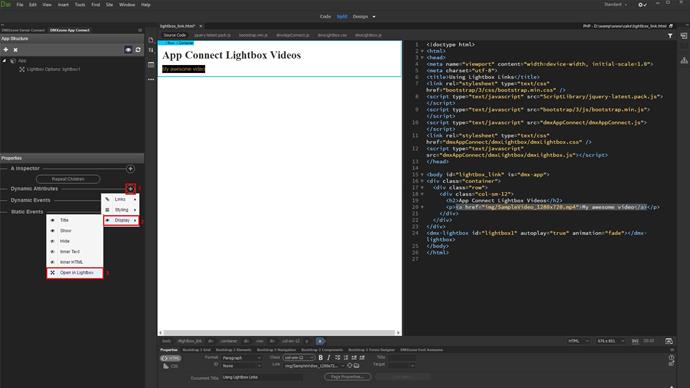 And we are done! Let's preview the results.
That's how easy it is to use App Connect Lightbox with videos.