We already have a repeat children region, returning images from our database. We'd like to display them in a masonry layout.
Select the repeat children in the app connect tree (1). Click the add new button in repeat properties (2). Open the extend menu (3). Click masonry (4).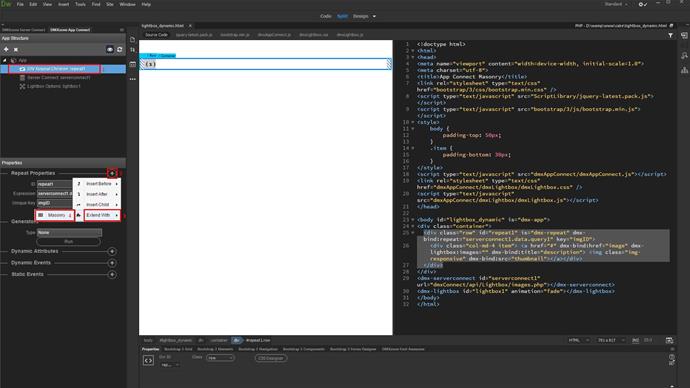 And your repeat children region, is now converted to a masonry layout.
Setup masonry properties, like animation, columns, and gutter options (1-2).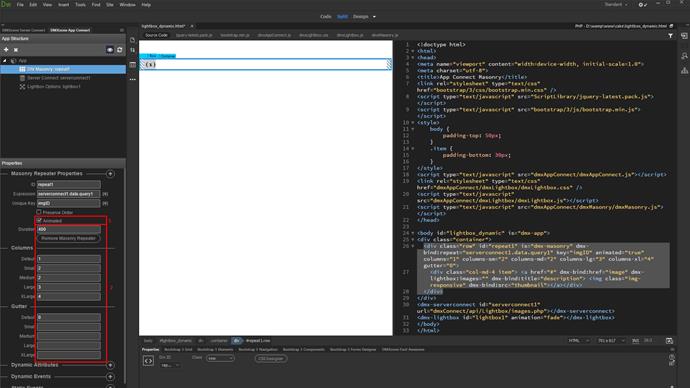 And we are done! Let's preview the results.
That's how easy it is to convert an existing repeat children region to a masonry layout.