Marker clusters are useful when you want to display a large number of markers on a map.
In our example we use a dynamic data source, which renders about 9000 records on the map. As you can see it is not really nice to navigate on such a map. Under App Connect Google Maps properties we enable the clusters option (1).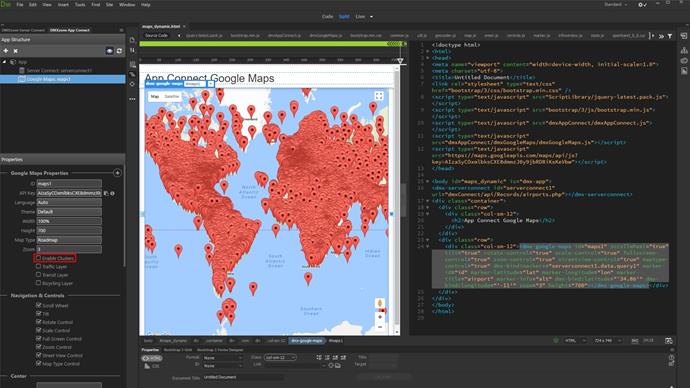 And now the result is a more clear map with marker clusters on it. The number on a cluster indicates how many markers it contains.
Notice that as you zoom into any of the cluster locations, the number on the cluster decreases and you begin to see the individual markers on the map. That's how easy it is to use marker clusters with app connect google maps.