App Connect Bootstrap 4 Dynamic Table Generator Support
Auto generate awesome data-driven tables in seconds
Stop wasting valuable time for creating and populating tables manually and focus on your creativity! App Connect Bootstrap 4 Dynamic Table Generator will generate and populate awesome tables from any data source, doesn't matter if it's a database or just a JSON file.
That's not everything: we added a special function for automatic column data sorting. So now your desired tables are fully automated and based on the newest Bootstrap 4 framework.
Highlights
Generate Dynamic Tables

Generate and populate Bootstrap 4 tables from any dynamic source

Turn Any Data Into a Table

Quickly produce your tables from a database or JSON file


Customize Your Tables

Customize from top to bottom - add borders, zebra-stripes, or make tables more compact

Auto Sortable Columns

You can add sorting function to columns automatically using App Connect State Management

Fully Customizable, Easy Inspect and Regeneration

After initial generation, you can just inspect, make changes and regenerate your table

Perfect on Any Device Thanks to Bootstrap 4


Make your tables look great on any device
Features
Easy implementation

Define data sources and App Connect Bootstrap 4 Dynamic Table Generator will automatically create your table right in the way you want it!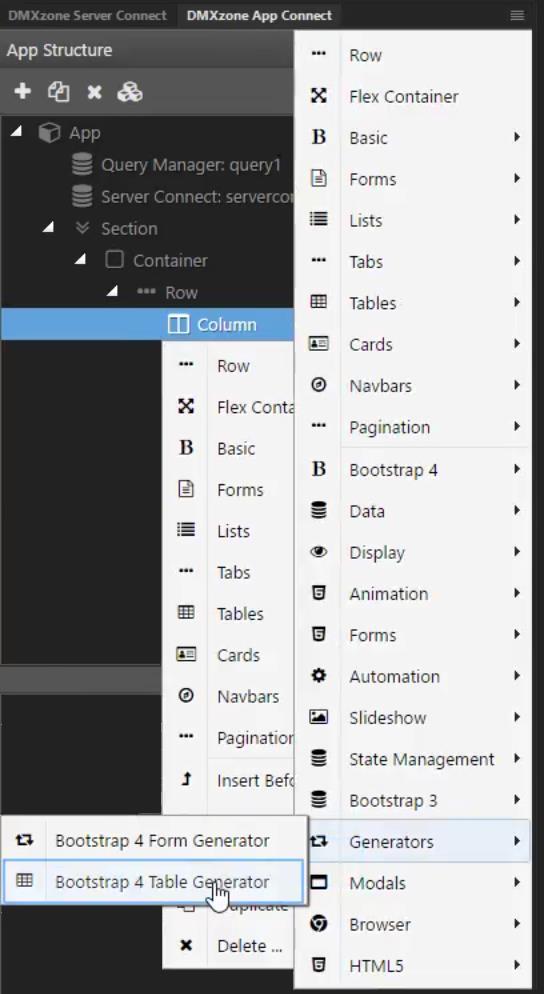 Bind data using the built-in Data Bindings Pickup

Select from previously defined data source the one you want to feed your table with data... and you're ready!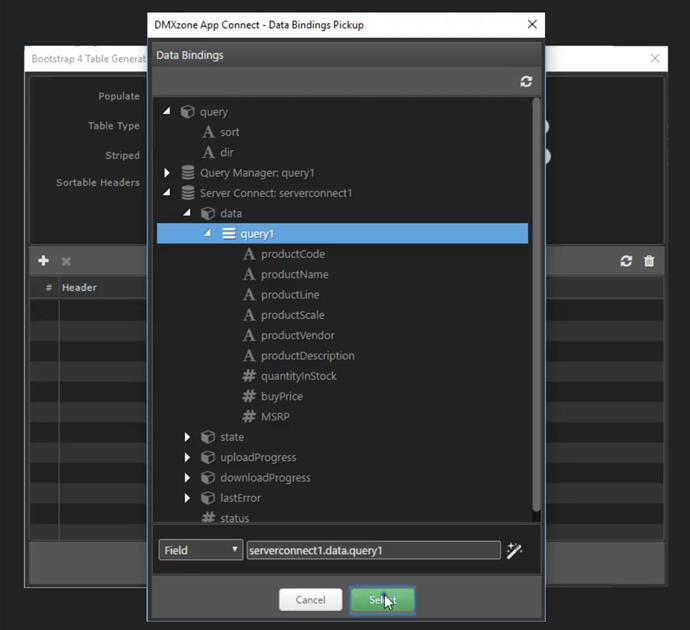 Customize and set sorting

Select responsiveness, borders, hover... and add sorting parameters - that will allow users to filter the data in the way they need it.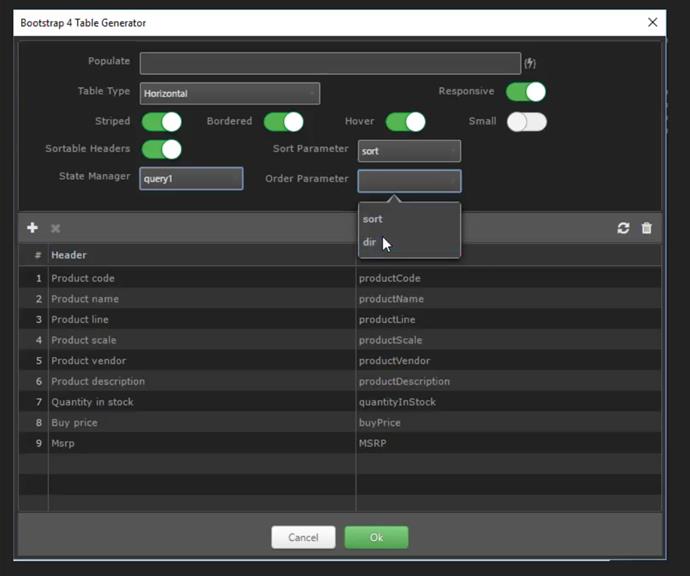 Videos
History
Version 1.0.1
Fixed refreshing of Populate expression when using Sortable Headers
Version 1.0.0
George Petrov is a renowned software writer and developer whose extensive skills brought numerous extensions, articles and knowledge to the DMXzone- the online community for professional Adobe Dreamweaver users. The most popular for its over high-quality Dreamweaver extensions and templates.

George is also the founder of Wappler.io - the most Advanced Web & App Builder
Reviews
Be the first to write a review
You must me logged in to write a review.