App Connect Date Picker 2
The most advanced date/date range picker with time picker
When creating advanced booking forms you need full control of the date and time selection, ranges and validation. With App Connect Date Picker 2 you can allow the user to pick from single date to a full range, complying to your wishes.
Choose from the many custom styles and possibilities to fully suit your site design.
Highlights
Add a date picker

Enhance your website with stylish calendar

Select date ranges

Popup two calendars for easy range selection

Enable time picker


Allow your users to easily pick time along with the dates


Customization with themes

Choose the theme that match your site

International and custom date formats

The calendar is fully customizable for any user location

Build complex dynamic forms

Build advanced reservation forms just like on Booking.com and Airbnb.com


Use dynamic data

Populate with any dynamic data or database

Responsive design

Look great on all devices, touch friendly
Features
Add a date picker

Enhance your website with stylish calendar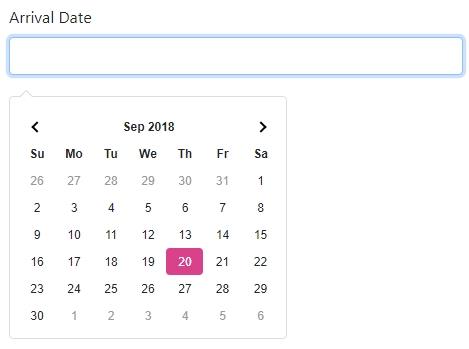 Add a date range picker

Easily select date ranges by just a couple of clicks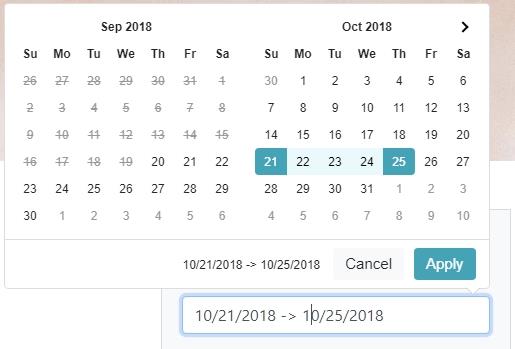 Enable time picker

Enable the time picker option for your date and range pickers, to allow users to select hours and minutes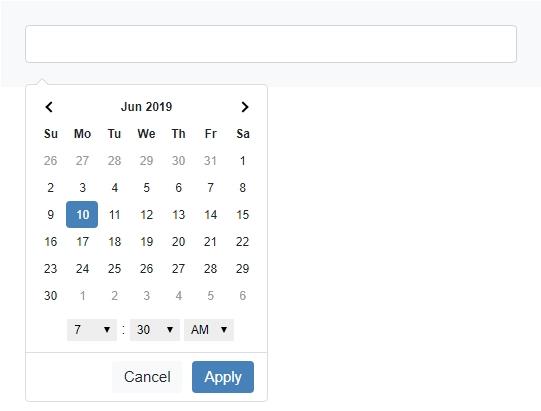 Different color combinations

Choose between a light or dark theme and then select one of the 11 highlight colors


Show reserved dates

Get your reserved dates or ranges from a database and display them as disabled/invalid dates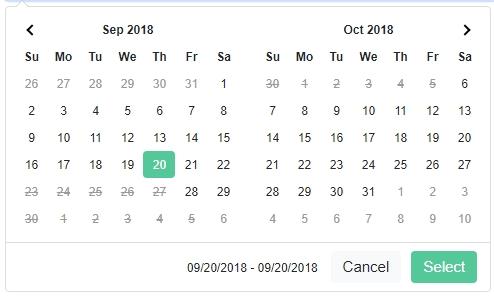 Many different languages supported

Show your calendar in 200 different languages, thanks to the great localization options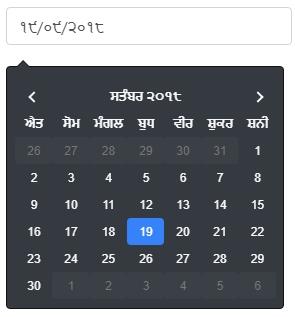 Bootstrap 4 support

The date picker fits perfectly to any Bootstrap 4 design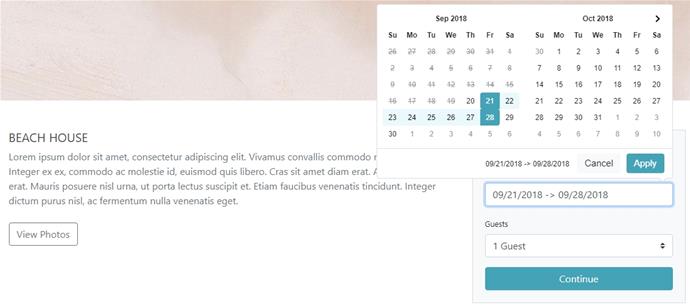 Easy to configure

Configure the layout, labels, date format, min and max dates and many more in just a few clicks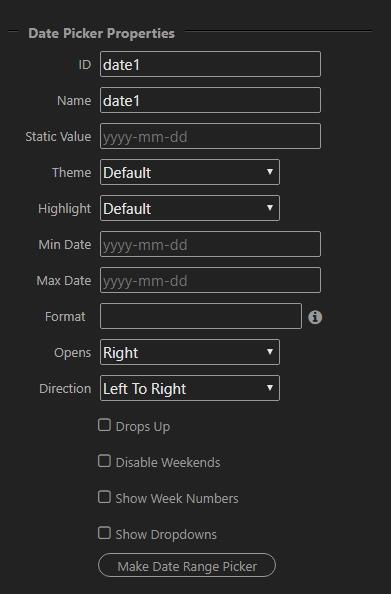 Use dynamic data

Use dynamic data to populate invalid dates or special custom dates in the calendar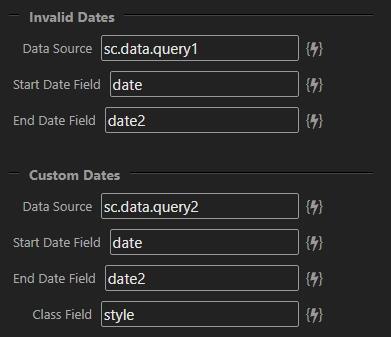 Use dynamic attributes

Set dynamic min and max date or max span, thanks to the available dynamic attributes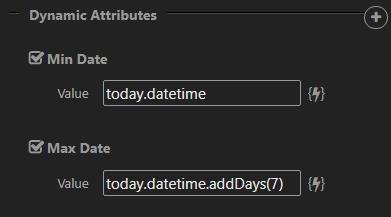 Fully responsive

The date picker is easy to use on any device and is touch friendly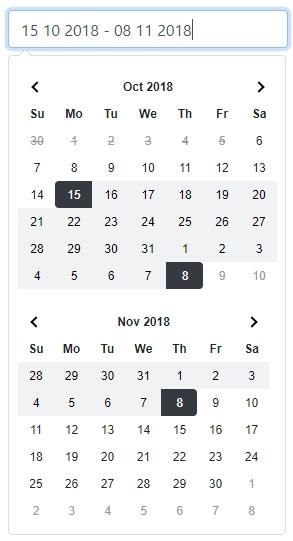 Showcases
Requirements
Product: Dreamweaver CC 2015+
History
Version 2.0.0
New major version with a totally redesigned UI and revamped UI controls, and now with time picker support the new version is the easiest way to add a responsive, touch friendly date and date range pickers on your pages. App Connect Date Picker Version 2 gives you full control of styling, multiple calendars, validation, reserved and special dates and much more!
Added full support for time picker
Time picker options
New localization options for UI better text translation
Version 1.0.2
Added start date and end date as dynamic attributes
Version 1.0.1
Convert also the input type to text as it is required for the date picker to work
Version 1.0.0
George Petrov is a renowned software writer and developer whose extensive skills brought numerous extensions, articles and knowledge to the DMXzone- the online community for professional Adobe Dreamweaver users. The most popular for its over high-quality Dreamweaver extensions and templates.

George is also the founder of Wappler.io - the most Advanced Web & App Builder
Reviews
Be the first to write a review
You must me logged in to write a review.