App Connect Medium Editor Image Upload Add-on Support
Enrich your content with images
The recent trend in the world of What You See Is What You Get (WYSIWYG) text editing definitely is Medium editor – a really great, simple, easy-to-use and powerful solution.

With the Image Upload add-on you can enrich your professional styled text paragraphs, containing all types of formatting or blocks, and now – images!
It's all you need for a mind-blowing text editing: drag&drop multiple upload, editable titles, resizing, compressing and predefined alignment options.
Highlights
Add Images to Any Text


Simple and powerful embedding of pictures in any media region using App Connect Medium Editor.


Direct Image Upload and Edit


Upload images directly in the field using HTML5 File Upload and resize, crop or add watermark with Image Processor.


Multiple Drag&Drop Upload


It's easier than ever to add your images to any Medium region - just open a folder and drag the files to the textfield!


Stylish Titles


Add custom styling to every image caption.


Great Formatting Options


Choose predefined or custom size and alignment of the image.


Mobile Friendly


No matter web or mobile, it's all about your creativity!


Full Server Connect Integration


Use DMXzone Server Connect for direct server-side images upload.

Features
Enrich the content, improve the UX

It's simple: just click on the surrounding button on the left side of the textfield, than upload the image. You can set a default size, as well as predefine the options for alignment. Add file requirements - format, size, compression.

Super easy drag&drop upload

Yes, that's the well-known drag&drop, but even more - you can select multiple files.

Customize each title

Get the styling you want by editing the captions on every image. Hyperlink? No problem! It's all possible.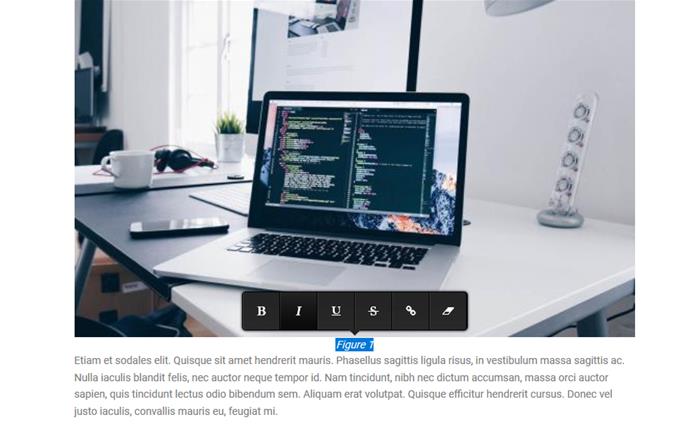 Settings and Server Action available in the Medium Editor extension panel

Set up the add-on using the integrated panel and combine with DMXzone Image Processor and HTML5 File Upload using all of their functions.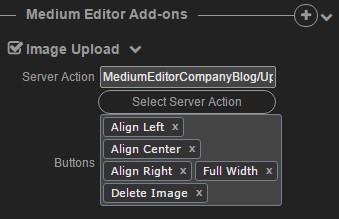 Showcases
George Petrov is a renowned software writer and developer whose extensive skills brought numerous extensions, articles and knowledge to the DMXzone- the online community for professional Adobe Dreamweaver users. The most popular for its over high-quality Dreamweaver extensions and templates.

George is also the founder of Wappler.io - the most Advanced Web & App Builder
Reviews
Be the first to write a review
You must me logged in to write a review.