Waiting for WordPress 3
All about WordPress 3
Hold onto your socks – WordPress is about to release version 3.0. What does this mean? Linda explains all in this article...
New default theme
WordPress 3.0 intends to upgrade not only its functionality, but it will be the first time, ever, that the default template will take on a new look. Gone is Kubrick, the blue-faced header and its easy-to-use format. Instead, Twenty Ten is the new look for the default WP blog. The Twenty Ten theme serves as a good example theme that includes new theme-based features, and looks nice on a public site. The Twenty Ten theme will be housed in the wp-content/themes/twentyten folder and is the only theme in the WordPress distribution, and includes custom background and header options.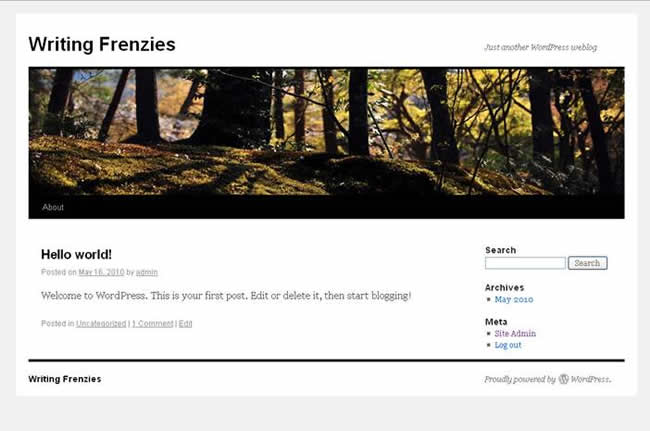 The following image shows how you can alter the new default theme from your WP 3 admin panel (dashboard):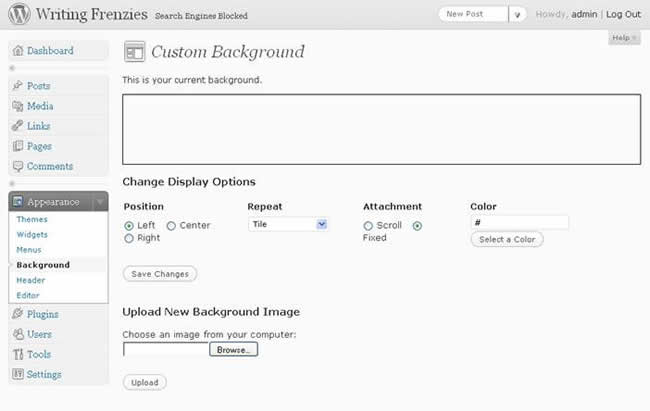 New child theme support
As you may already know, I'm a huge fan of child themes. Child themes allow users to modify layouts without messing with code within WP or within an original theme. WP 3 offers improved child theme support, but I am not trying this feature out until the tested WP 3 becomes available.
Create custom post types
By default, WordPress lets you publish two types of content in either a "Post" or a "Page." According to Masahable, in version 3.0, you can define additional content types with their own attributes. "For example, if you're running a WordPress site for a design agency, you might create a custom post type to display portfolio items, another for employee pages, and another for client testimonials. From there, you can customize your theme to better suit each individual post type."
With this custom magic, you can turn your site into something similar to Tumblr by creating custom post types for Test, Photo, Quote, Link, Chat, Audio and Video. If you're more accomplished with code, you could set a number of arguments to this new function that makes WordPress much more flexible. For those who want an easier option, visit kovshenin.com to learn more about custom post types.
Beware, however, that if you set these arguments to beta, the tested and refined WP 3 make make those functions inoperable.
Note: If you have downloaded the beta and are playing along, note that there is a way to set a featured image in your new posts at the bottom of the right column in the "Add New Post" page. Since I am using the default theme for this article, I'm not sure that this feature will show up if another theme is uploaded to WP 3.
Linda Goin carries an A.A. in graphic design, a B.F.A. in visual communications with a minor in business and marketing and an M.A. in American History with a minor in the Reformation. While the latter degree doesn't seem to fit with the first two educational experiences, Linda used her 25-year design expertise on archaeological digs and in the study of material culture. Now she uses her education and experiences in social media experiments.

Accolades for her work include fifteen first-place Colorado Press Association awards, numerous fine art and graphic design awards, and interviews about content development with The Wall St. Journal, Chicago Tribune, Psychology Today, and L.A. Times.
Reviews
Be the first to write a review
You must me logged in to write a review.