Event Calendar Super Bundle PHP Released!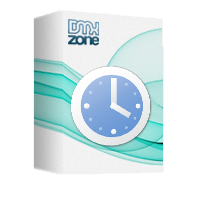 Enhance your website Calendar with date pickup, designer tooltips, amazing lightbox preview and Swiss knife form validation.

The Bundle includes:
Lubov has been with DMXzone for 8 years now, contributing to the Content and Sales departments. She is bringing high quality content in the form of daily blog updates, reviews, tutorials, news, newsletters,update emails and extensions' manuals. If you have a product that needs publicity or any other questions about the entire DMXzone community, she is the one you can contact.